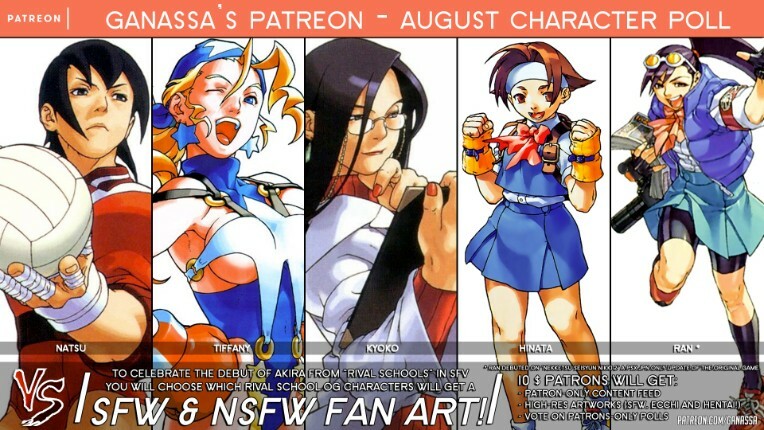 So, here comes the new character poll!
And do you guess the clues? The Boxing Gloves (Tiffany), the Sneakers (Hinata) and the Clipboard (Kyoko). If the answer was "Rival School United by Fate" you guess the right answer!
My 10 $ Patrons can choose which female characters of the first Rival School (Natsu, Tiffany, Kyoko, Hinata, Ran) will get a SFW and NSFW fan art!
Check out my Patreon page! -> https://www.patreon.com/ganassa
Enjoy!