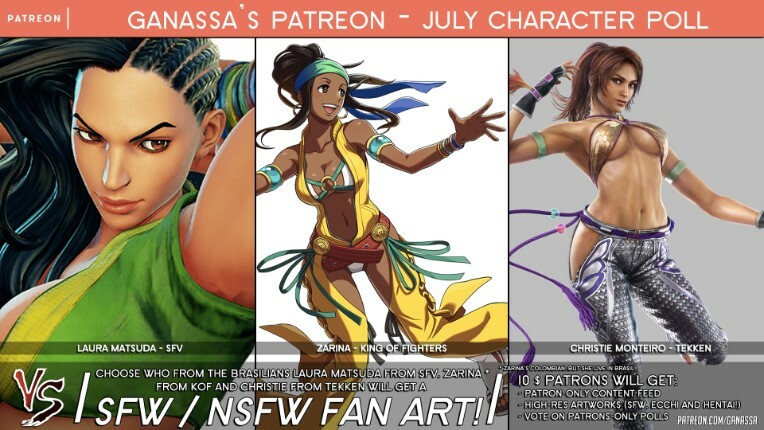 A quick Character Poll to choose which Brasilians character will get a SFW & NSFW fanart! Who will win? Laura Matsura from Street Fighter V? Zarina from King of Fighters? * or Christie Monteiro from the Tekken series? The 10$  Patron will decide!
* Zarina's Colombian, but she live in Brazil. 
Check out my Patreon page! -> https://www.patreon.com/ganassa
Enjoy!