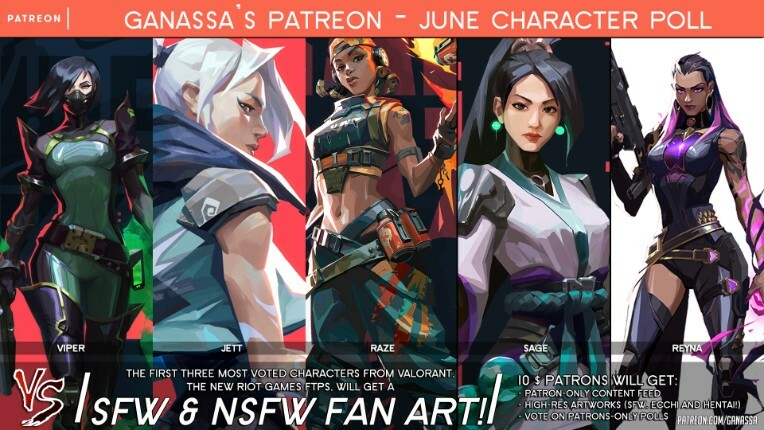 New month, new Character Poll!
If you read this post, you'll know that i decided to re-organize the Goal and the Rewards.
So, here comes the new formula for the character poll. From now on you'll vote to get the SFW and the NSFW, and since this is the first Character Poll with the new formula, the three most voted characters from the new Riot Games game Valorant will get a SFW AND a NSFW fan art!
Check out my Patreon page! -> https://www.patreon.com/ganassa
Enjoy!