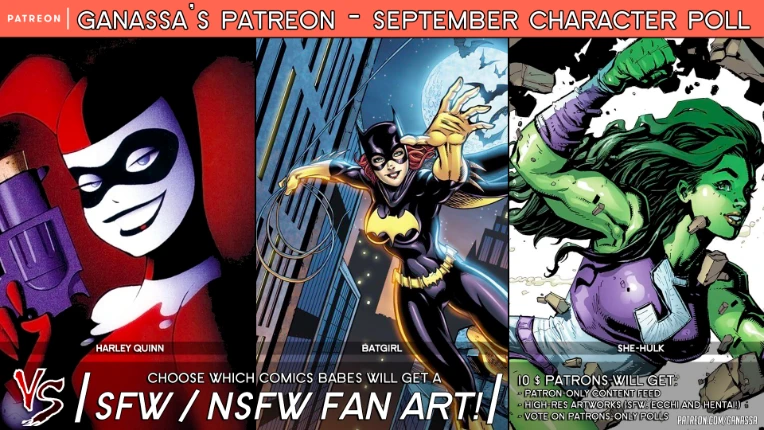 Here comes the September Character Poll!
So, since the winner theme was "Cartoons & Comics", my patrons will have to choose from a character celebrating an important anniversary (Harley Quinn), a character facing an important cancellation (Batgirl) and a character debuting with her live action version (She-Hulk)!
Check out Patreon page! -> https://www.patreon.com/ganassa
Enjoy!
.
Ecco il sondaggio sui nuovi personaggi da disegnare a Settembre!
Visto che il tema vincitore è stato "Cartoon & Comics" i miei sostenitori potranno scegliere tra Harley, Batgirl e She-Hulk
Ci vediamo sulla mia pagina! -> https://www.patreon.com/ganassa
E come sempre, divertitevi!