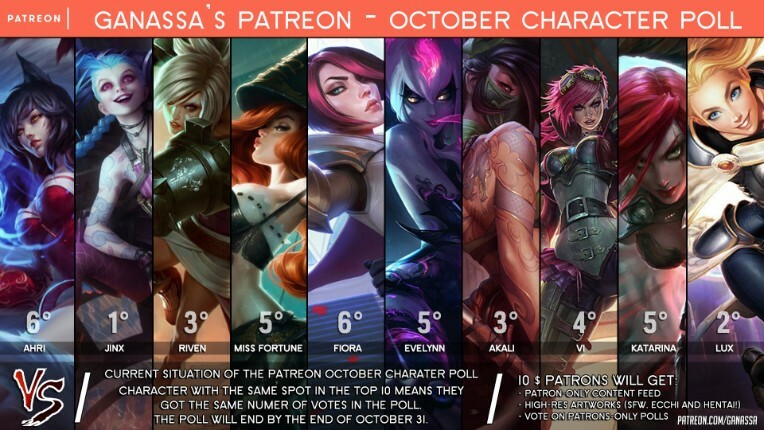 This is a little update for the upcoming ending of the October Character Poll!
This is the current situation! Jinx got the majority of the vote, but Lux are tailing her. Akali and Riven are fighting for the third place. Vi are behind them, Katarina, Evelynn and Miss Fortune are behind her. Last, Ahri and Fiora are in the last position.
To celebrate the 10th League of Legend  anniversary, the three most voted character will be in a fan art!
Check out my Patreon page!
Enjoy!