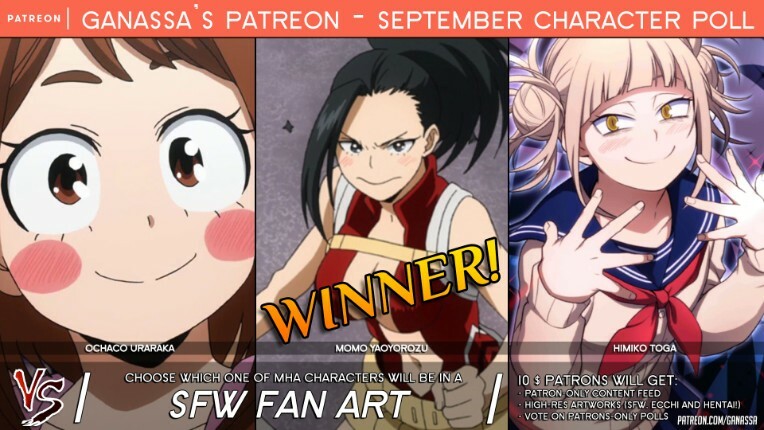 Ok, the late September Character poll ended and we alsi hit the fourth Patreon goal! The character poll was won by Momo Yaoyorozu! So inside the Mega folder, check your Patreon inbox if you supported successfully the September campaign, for the shared folder link!
Inside you will find:

SFW fan art of Momo Yaoyorozu from My Hero Academia!

SFW fan art of Amaru aka Azucena Rocio Quispe the new Rainbow Six: Siege operator!

NSFW fan art of Nokk aka [REDACTED], the attacker operator from Rainbow Six: Siege!
New pages of "Naughty Cassie Cage" H Comics will follow!
Enjoy!